With our clients in mind, the Spanish market is our reference. Nevertheless, our Company has an internationalised profile too, because our turnover is divided 50-50 between the Spanish and European markets. In this regard, we have a client portfolio composed of supermarket chains, wholesalers and catering distributors.

We are agile and flexible to serve our clients from the beginning to the end of each season. This is the key to offer them an integrated and dynamic service.

For the preparation of our products, Cofrutas has a processing and packaging plant located in Alzira (Valencia) that covers 10.000 square meters with the appropriate technology to preserve the quality of our fruits.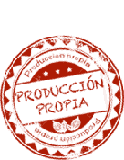 Our quality policy is based on food security procedures and product traceability systems.

Through these guidelines we keep our product fresh and safe and this together with innovation and with the continual improvement of processes, are the basis to get our first objective: to serve our client needs.